KeraStraight Treatment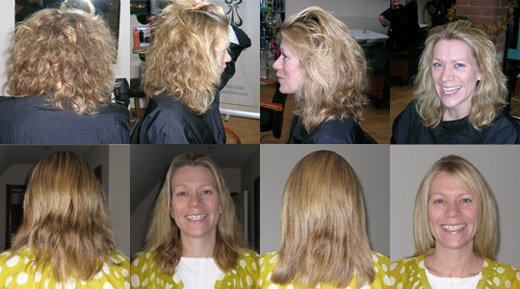 The Permanent Blowdry
Is your hair dull, dry or damaged?
Is it wavy, frizzy, curly or unmanageable?
Transform your hair with the latest keratin technology which helps create straighter, smoother and more manageable repaired hair. Saving you time styling and helping keep your hair looking good for longer. Lasting up to 4 months.
Prices from £95 dependant on hair length and thickness.
We recommend the KeraStraight hair care system products to maintain your treatment, this includes a Shampoo, Conditioner and Oil.
Intro hair care offer £55.